In the next 10 years, the way in which advice and service is delivered and consumed will change dramatically. Recent progress has brought an increase in credit unions transitioning to incorporate financial technology into their service offerings. However, much of this trend has focused on streamlining processes like onboarding – for example, by enabling accounts to be opened quickly through an iPad instead of filling out piles of paperwork. Advances like these have been helpful in enhancing the member experience, but they've also been almost entirely digital in nature.
In 2020 and beyond, streamlined processes alone are not enough. It's critical to tap into tech-enabled advice – a hybrid approach of technology blended with human connection – to provide clients of all wealth backgrounds with advanced, high-touch levels of service that are efficient, consistent and hyper-personalized. Forging ahead, we expect to see tech-enabled advice emerge as a pivotal advancement that will amplify customer service and ultimately provide greater value to more members.
Virtual technology is so valuable because it puts advice on demand. We live in a world where consumers of all ages and wealth levels have become conditioned to products and services being available almost instantly, also known as "Amazonification." Even something as trivial as a tube of toothpaste can be ordered online and delivered to your home the same day with no shipping charges. Individuals increasingly expect a similar experience for financial services.
During a time when the coronavirus is creating an overnight shift in how banks and credit unions do business, technology that offers advancements such as remote video access to financial professionals could rapidly become a cornerstone value-add that clients and members will expect.
Scalability Through Technology
This marriage of technology and personal interaction, especially during uncertain times, will bolster a credit union's business model in two primary ways: By enhancing member relationships and attracting a variety of wealth levels that might have been overlooked in previous decades. Such scale means credit unions can easily accommodate accounts that historically might have been unprofitable or even impossible to serve due to size.
For example, at Nest Egg, we provide tech-enabled advice capabilities to credit unions that allow members with account minimums as low as $1,000 to speak directly with financial professionals. Users can access their accounts in the branch or digitally at home, meeting with financial advisors to discuss investment needs on their own terms.
The scale created by this kind of technology is opening new avenues for both institutions and individuals, but it's important that credit unions implement the right kind of platform that can be utilized by members, and seen as a value-add for prospective members. What should a credit union look for in a technology platform? Broadly speaking, I would recommend targeting technologies that offer an appealing (yet easy to navigate) user experience, hyper-personalization, and technology that can integrate seamlessly into existing tech platforms and meet members' needs. Combine all those elements, and you'll clearly provide value to your members and institution.
Reaching Broader Demographics
When the conversation turns to technology, we often hear about its importance to the millennial audience. Millennials certainly tend to be digitally driven, and providing a tech offering with the experience they seek is table stakes for that generation. But older generations are becoming increasingly comfortable with technology as well. Financial institutions should aim to employ technologies that address the needs of all age demographics, not just younger audiences.
The question credit unions need to ask themselves is, "How do we provide technology that offers value to our entire member base?" I believe financial institutions are certainly aware of the need to adapt and improve their technology offerings. For credit unions specifically, the allure is often based on being able to provide products that benefit more members, particularly those who might have been underserved in the past because they didn't meet certain minimum account requirements. But remember, making enhancements that appeal to current members will make you more attractive to prospective ones as well.
Embracing an On-Demand Mindset
As the world around us increasingly embraces an on-demand mindset, it's true the financial services industry has generally been slow to adapt. When a customer or member has wanted to speak with a financial advisor, they've often had to schedule an in-person meeting dictated by the advisor's availability and their own ability to visit the appropriate branch office during business hours.
Cutting-edge technology disrupts this anachronistic model by enabling clients to receive expert, personalized advice now, as opposed to next week or next month. A virtual advice model provides more consistent and efficient experiences, the ability to serve broader demographics, and the accessibility people want and expect, especially in times like these. By emphasizing a seamless blend of technology and personal interaction, credit unions can optimize their service offerings, enhance relationships with current members and attract more new members than ever before.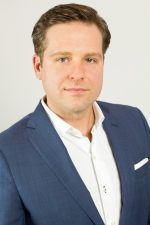 Michael Church is the founder and CEO of Nest Egg, a technology-based investing platform for credit unions and community banks headquartered in Philadelphia.